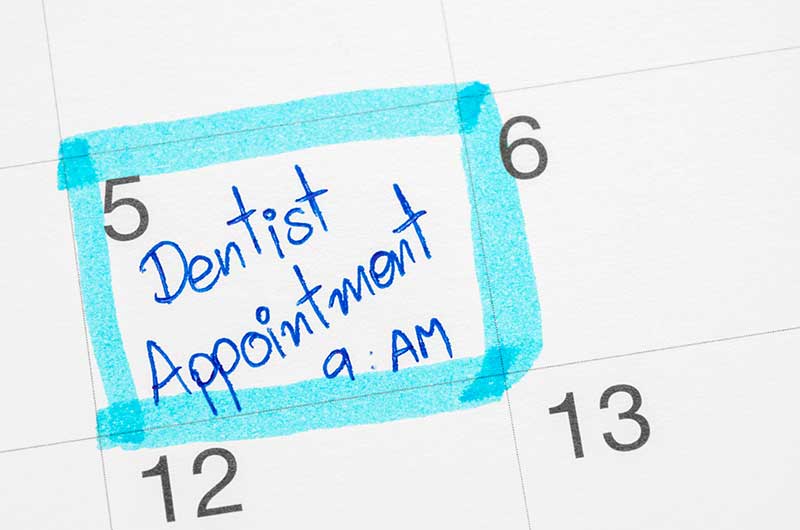 Ensuring you get your money's worth
Insurance benefit plans and flexible spending accounts both operate on a yearly time limit. If you don't plan ahead, as the year ends, you may have available benefits that go unused.
According to mouthhealthy.org (an American Dental Association website), millions of people are leaving dental benefits on the table. Dental plans and flex plans typically end on December 31. In fact, the National Association of Dental Plans provides a revealing statistic. Only an estimated 2,8% of PPO dental plan participants reached or exceeded their annual maximums.
Dental Plans
Many employers pay for employees' dental insurance. Also, plans can end at different times of the year, so you should check when your plan ends. Often unused benefits do not roll over into the next yearly plan.
Flexible Spending Accounts
Some employees have flex plans where pre-taxed earned money goes into a flex account. Employees can use their money for medical or dental treatment. Employers deduct the money from employee's paycheck before taxes. Furthermore, flex plans cover preventative treatments 100%. The types of benefits covered generally include:
Cleanings
Braces necessary for dental health
Dentures
Benefit plan co-pays
Characteristics of some flex accounts offer employees more time after the year ends. Your plan may allow you a grace period of 2 ½ months to use the money in the flex account. Other accounts carry a maximum of $500 to roll over into the next year.
Ways to Manage Your Insurance Benefit Plans and Flexible Spending Accounts
Discuss your dental care needs with your dentist to get an idea of estimated costs. It's wise to only put the estimated amount into your account. Fall and summer may be a good time to check with your dentist. Keep in mind that most money in flex accounts are for necessary treatment. It doesn't cover cosmetic services such as whitening, cosmetic braces or veneers. Schedule appointments ahead of time so your dentist can do the treatment before the year ends.
Do you have concerns about your dental health?
We're always glad to answer your questions and discuss your concerns about dental care. To make an appointment, call Hutto Hippo Family Dental at (512) 806-7740.